Tying The Knot?
The award winning Philadelphia Funk Authority blends decades of professional musical experience with an extensive knowledge of the banquet and hospitality aspects of wedding planning and performance. What this means to you as our client is that we provide seamless interaction with your banquet staff resulting in the perfect event every time. We play a wide range of the best party music from the past five decades. From small intimate pre-ceremony jazz, to traditional wedding classics, to full-out dance floor frenzy, The Philadelphia Funk Authority guarantees an unforgettable party experience!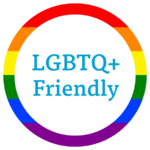 Contact Gary today for a personal consultation to discuss your wedding details and ideas, and to request references, package details, options and price quotes.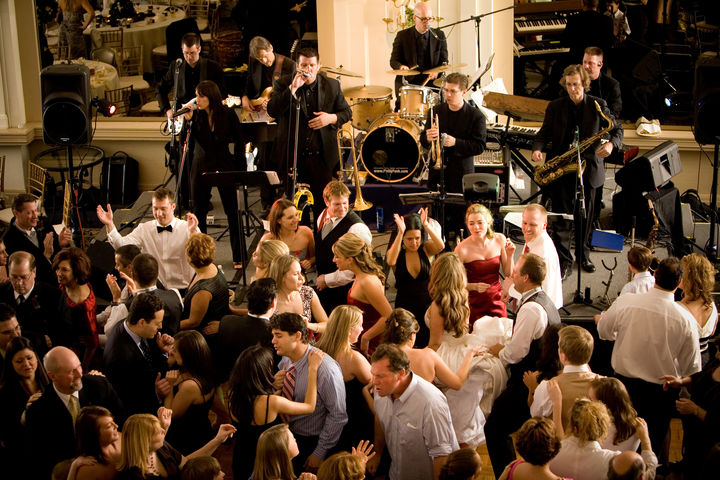 Our guests danced all night long and we got endless compliments and how we found "the best wedding band they had ever seen!" In short, get Philly Funk and relax!! You will have the most fun wedding ever 🙂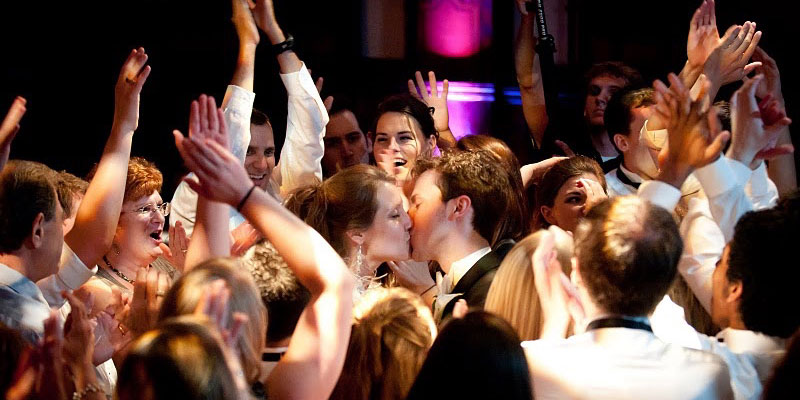 Wedding Packages & Pricing
Where will your wedding take place? What is the date? Will you be looking for ceremony and/or cocktail hour music or just reception entertainment? Our in-season wedding packages vary from about $6,000 to $10,000 but most weddings fall somewhere in the middle. We can discuss all of the variables and options and how they would fit into your wedding plans at your convenience. Let us work up a quote for you.
Testimonials
Best Wedding Band Ever!!! Philly Funk will keep your party going all night long. They will truly make your wedding amazing with memories that will last a lifetime!!!
They totally brought the house down. They were amazing in every way!!! WE LOVED THEM!!! Total professionals, amazing singers, made my wedding!!
The level of talent this band has is extraordinary. They are truly professional musicians at the highest level. They made our day very special. They'll change your mind about what you think a wedding band should be…
Hall of Fame
The Philadelphia Funk Authority is thrilled to have been named as a Hall of Fame honoree. "We would like to thank our past clients for taking the time to review our business on The Knot Wedding Network; it means so much to us and our business to have received such tremendous feedback over four years. We are dedicated to providing excellent service to all of our clients and look forward to helping future brides plan their perfect day."